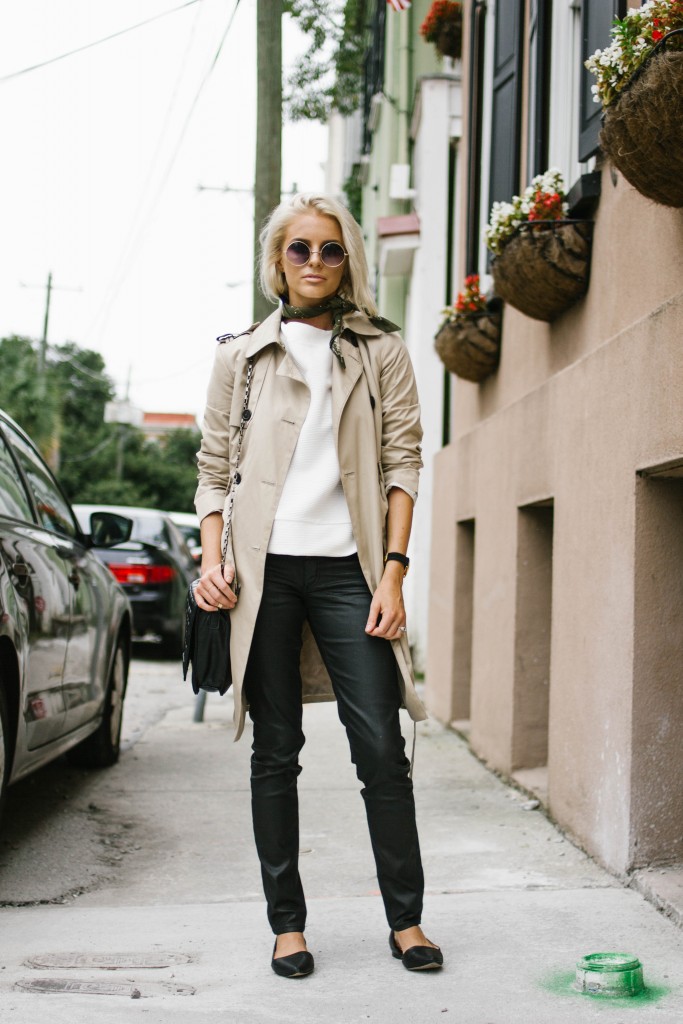 It's Fall!!!! My favorite time of year and my busiest. My primary job, first and foremost, is makeup for weddings and October is the most popular month in Charleston! And then this is the time when the fair comes into town, decorating for Halloween, AHH I get so excited just thinking about it! I'm trying to take each day slowly and soak up every minute so it doesn't pass me by too quickly.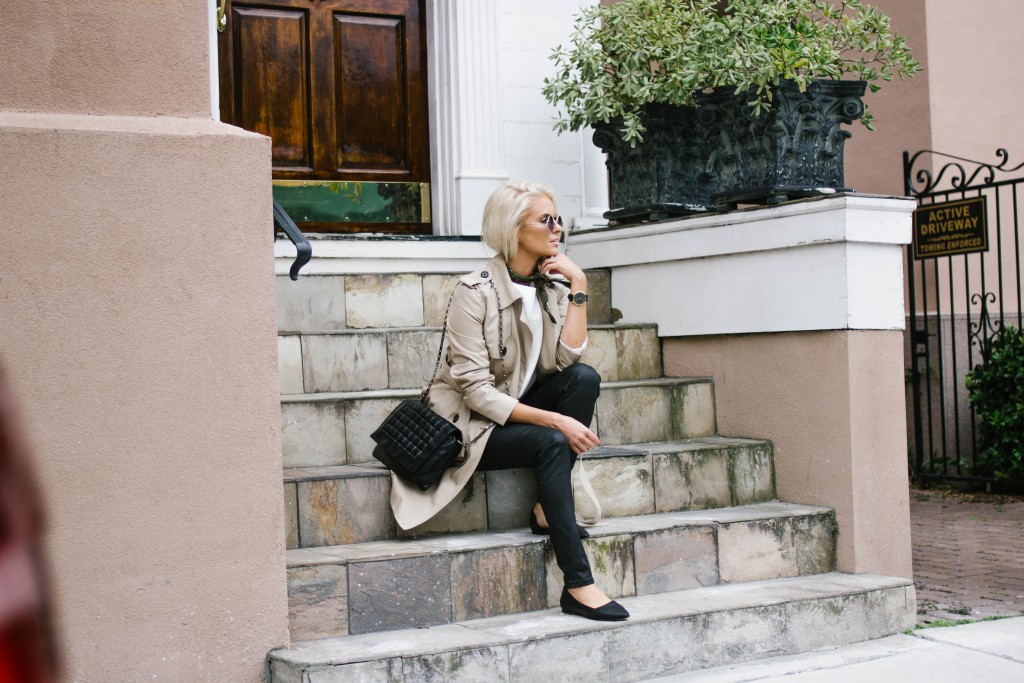 I haven't been this in love with an outfit in so long. Lately I've been beating my brains out trying to find outfits to wear, being unique and not replicating others or repeating the same styles. Oddly enough, when you just look in your closet and pull things together that you already have, you tend to surprise yourself!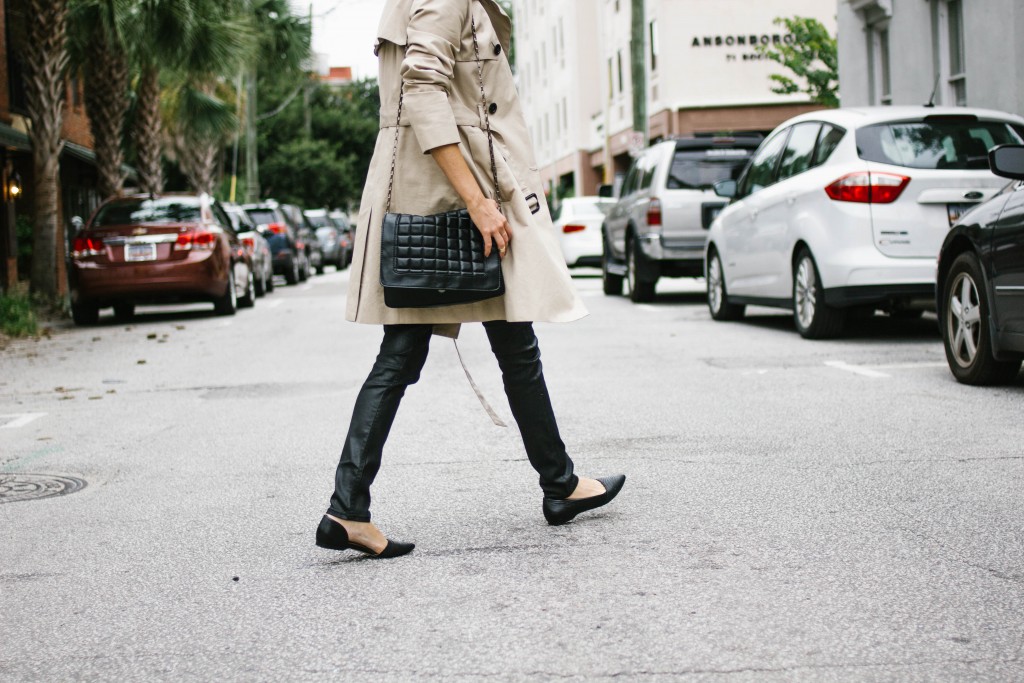 A trend I had forgotten about was the leather pants! I used to wear them all the time and realized I never wore them once last year. This pair, from H&M, has been my favorite pair ever! I do love the "skinniness" of leggings, that jeans can't quite do, and how they hug your entire leg from thigh to calf, but I don't like how bare they are. You have to wear a top long enough to cover your butt and they don't have pockets ("I don't know what to do with my hands?!" Ricky Bobbi)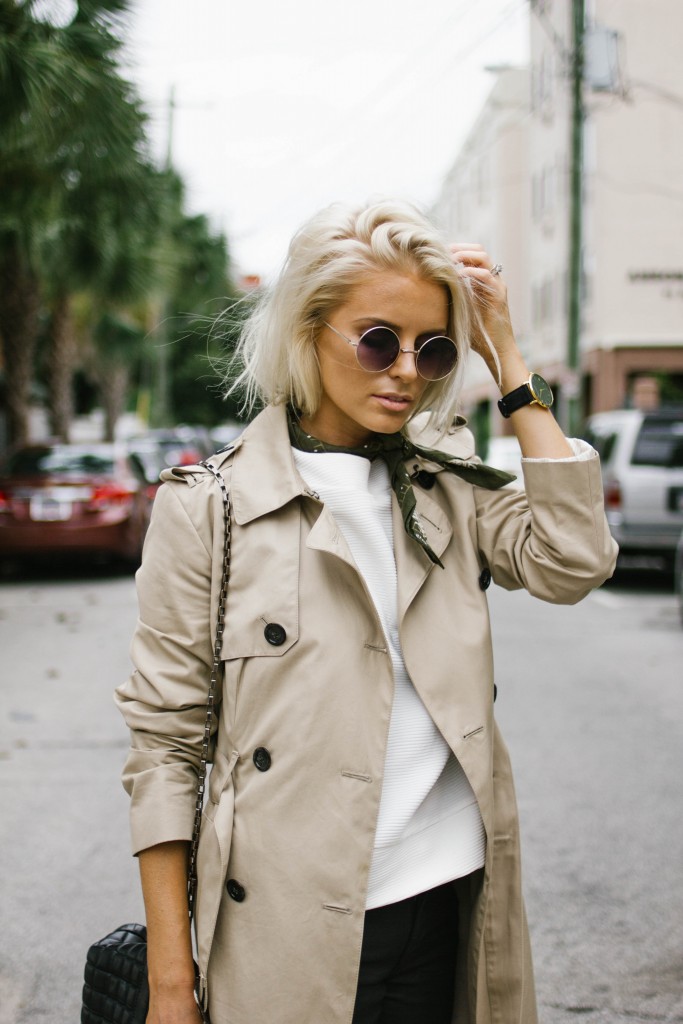 I have really liked the bandana trends this Fall season and trying to figure out how to wear them with my style. It's been raining non stop over here in Charleston, so I pulled out the ole trench that I hadn't worn in years…Why has it taken me this long to wear?!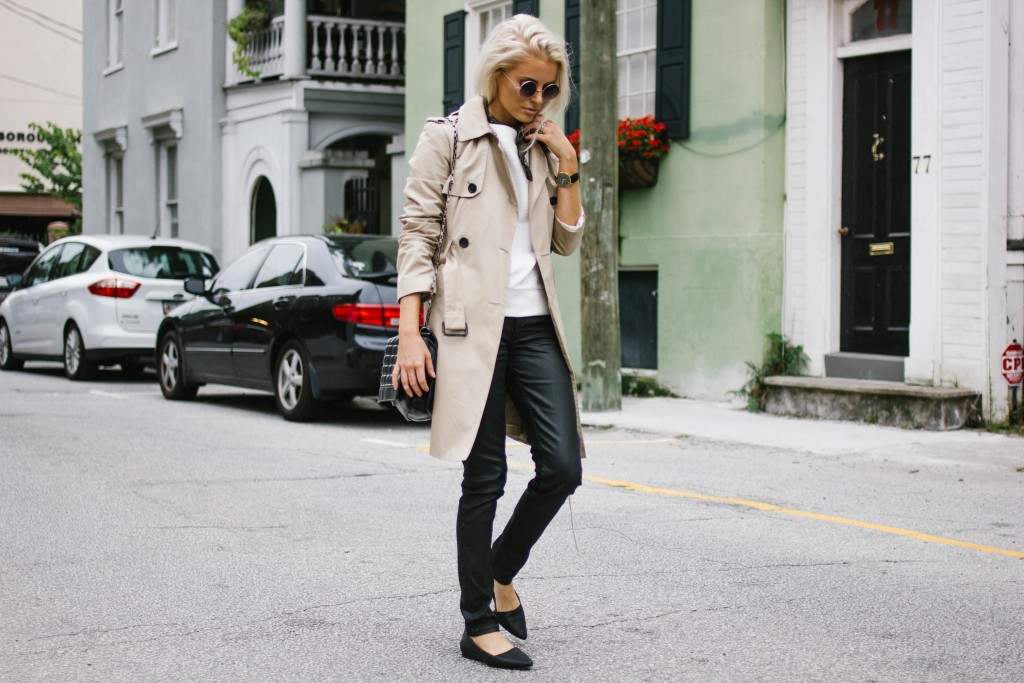 Bandanas and Trench Coats
Trench Coat: Banana Republic (Old) // Leather Pants: H&M // D'orsay Flats: Nordstrom Rack //Quilted Purse: Target // Textured Sweater: H&M // Watch: Larsson & Jennings // Round Sunglasses: Ebay
After we snapped this look, Josh and I went to M. Dumas & Sons for their preview party before their reopening today. We had never been in there before, but they had such a variety of menswear! They definitely make sure they accommodate every style for every man. Chef Ryley McGillis was there to provide a wonderful spread and they had a delicious rustic cocktail. If you're in Charleston, be sure to pay them a visit!
Hope you guys are enjoying Fall so far!! What trends are you excited to try this season?!
---
---