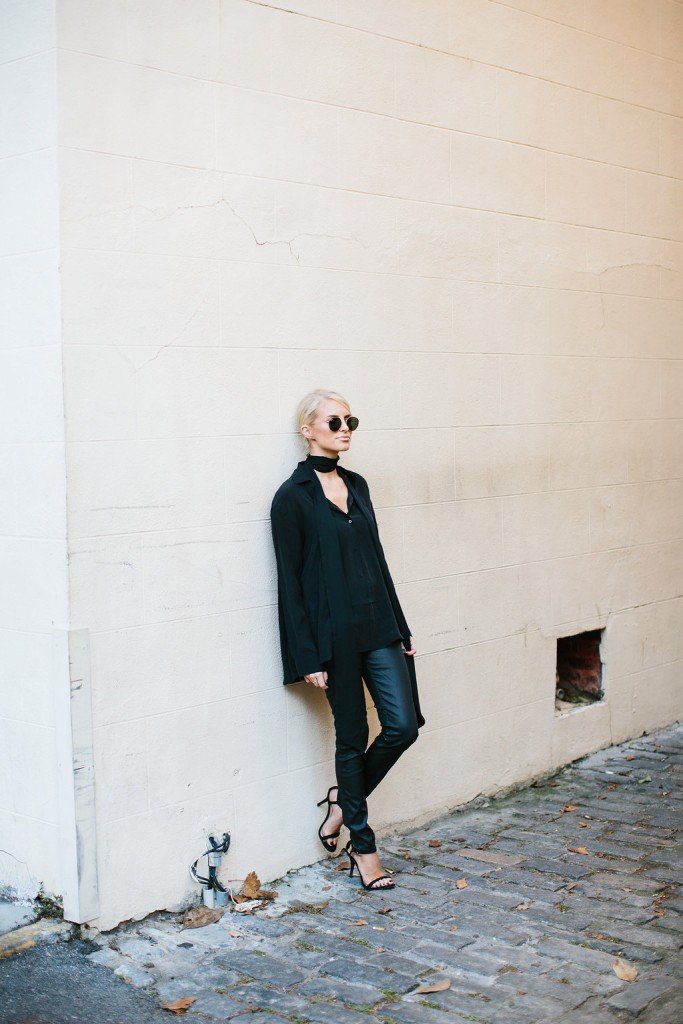 Another all black look, but this time with satin and leather accents!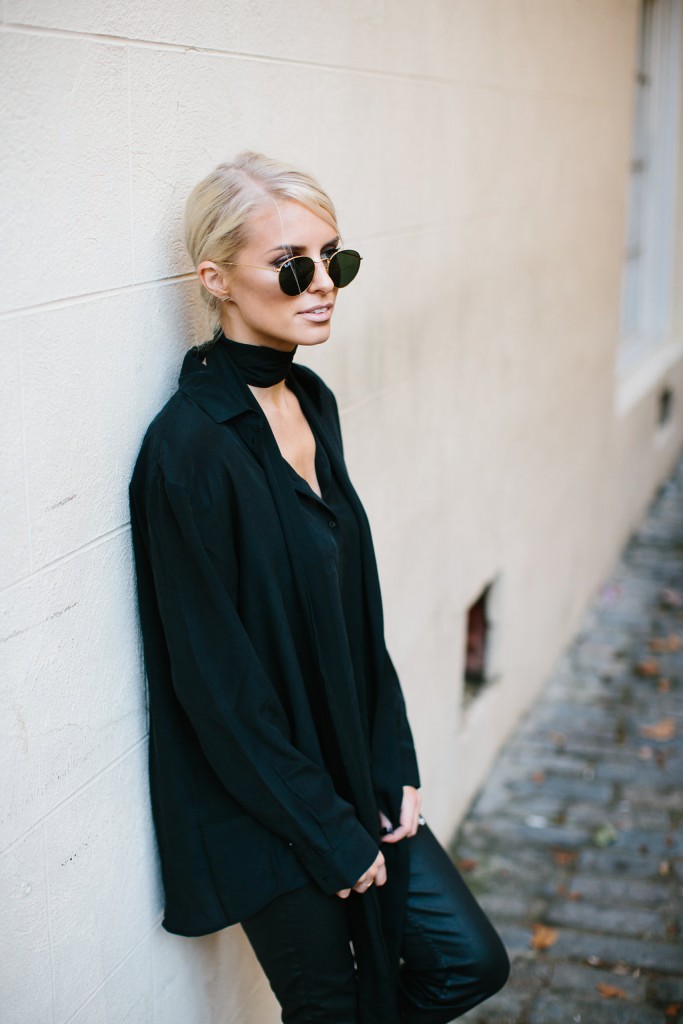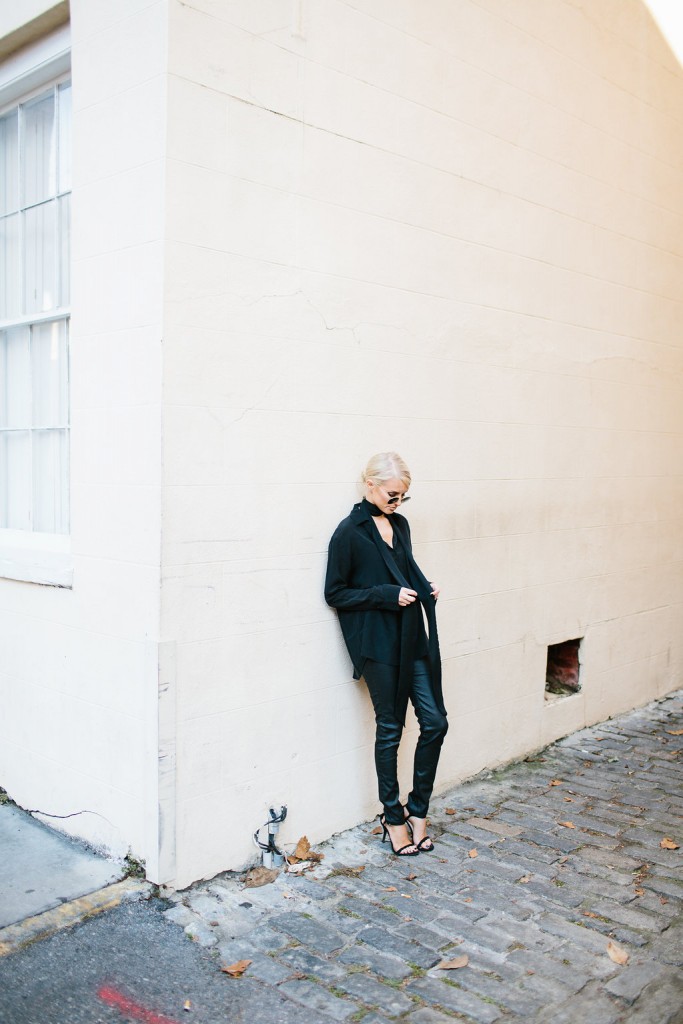 Back to Black
silk shirt: H&M // leather jeans: H&M  // ankle strap sandals: Forever 21 (similar) // skinny scarf: Zara (similar)
I was so happy when I saw this premium silk top for sale at H&M. It was originally $69. After the price dropped, they were also offering 30% off sale items! I had to have this top. I loved how it fell on the body. It's very airy (probably too airy to be wearing in the winter, but I live in the south guys lol)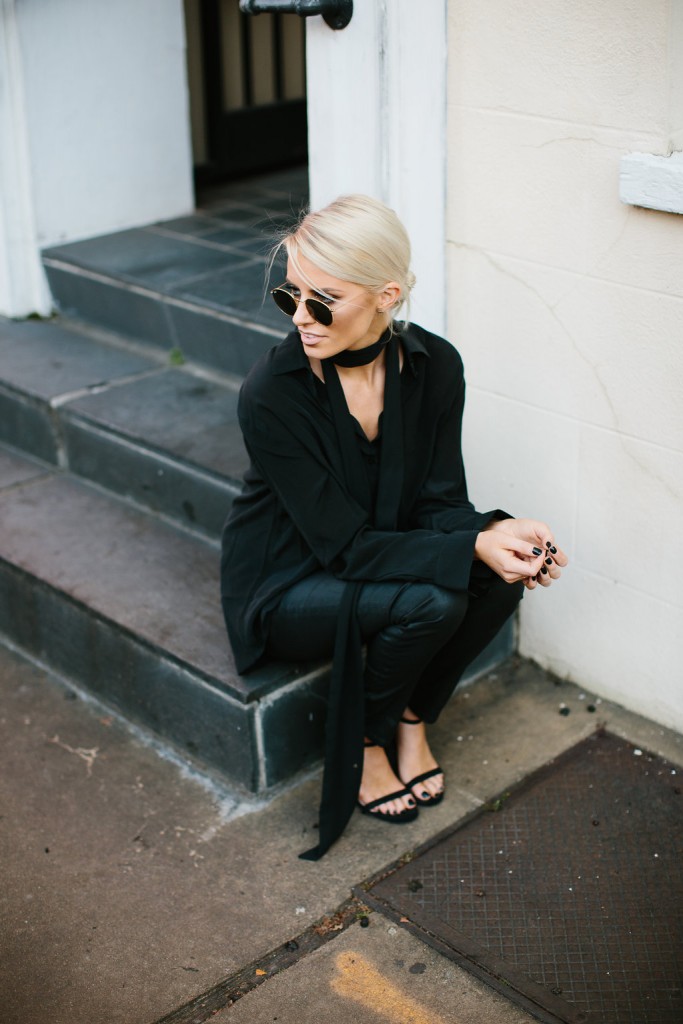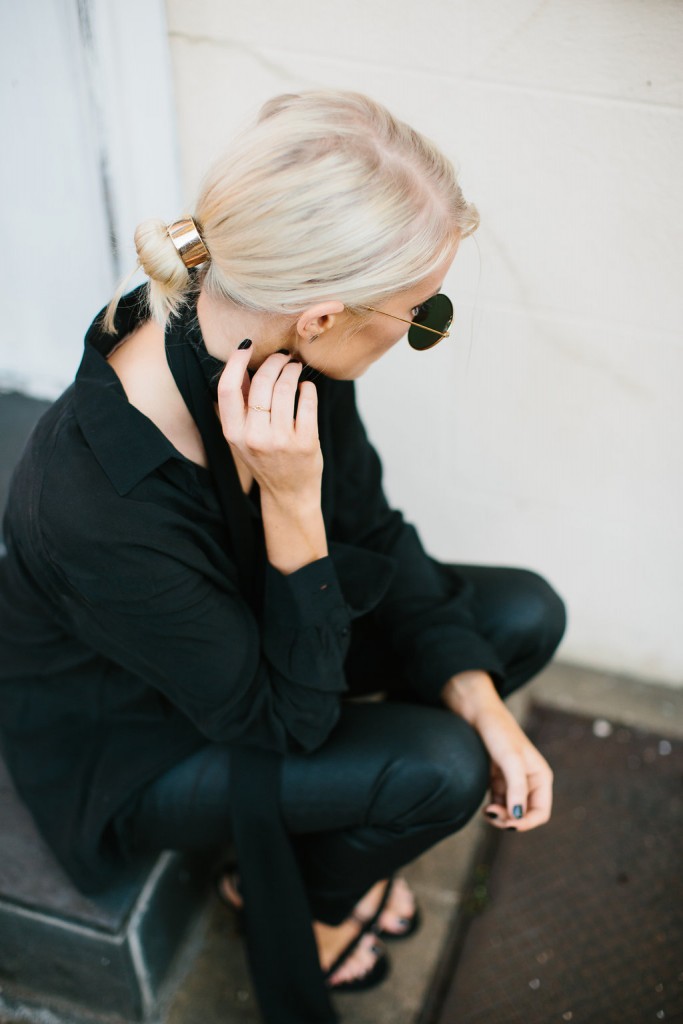 Also wearing my favorite leather jeans by H&M. Much better than leather leggings, but still fit just as well! These I had to break down and buy at $40, but they have been well worth the price 🙂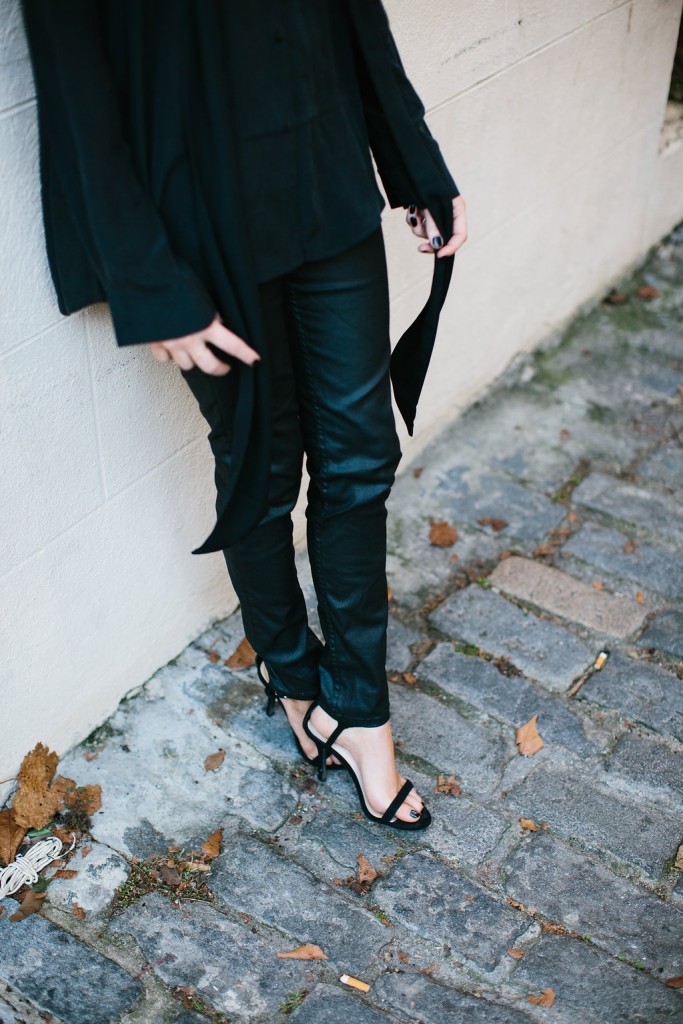 I wish these strappy sandals would come by in stock! My pair is still going strong, but I would have loved to buy an extra pair just incase these don't last. They are, without a doubt, my most favorite ankle strap heels. I feel like I'm walking around in flip flops, that's how good these are. And for only $24!!!
---
---