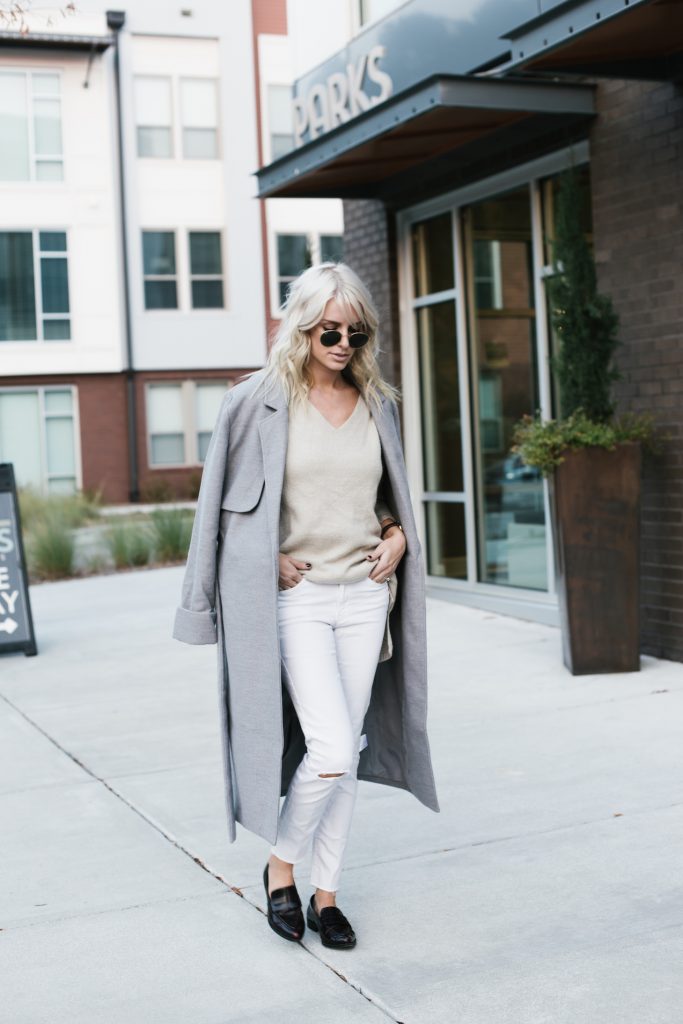 I think I gave up enough time to not wear white jeans after Labor Day, right?! ;P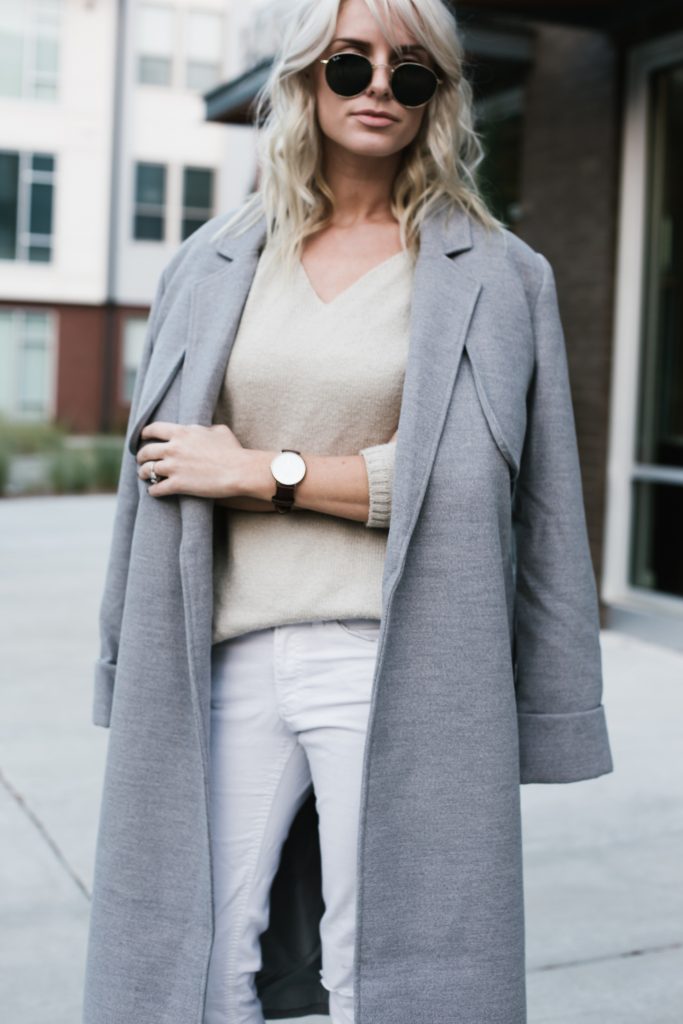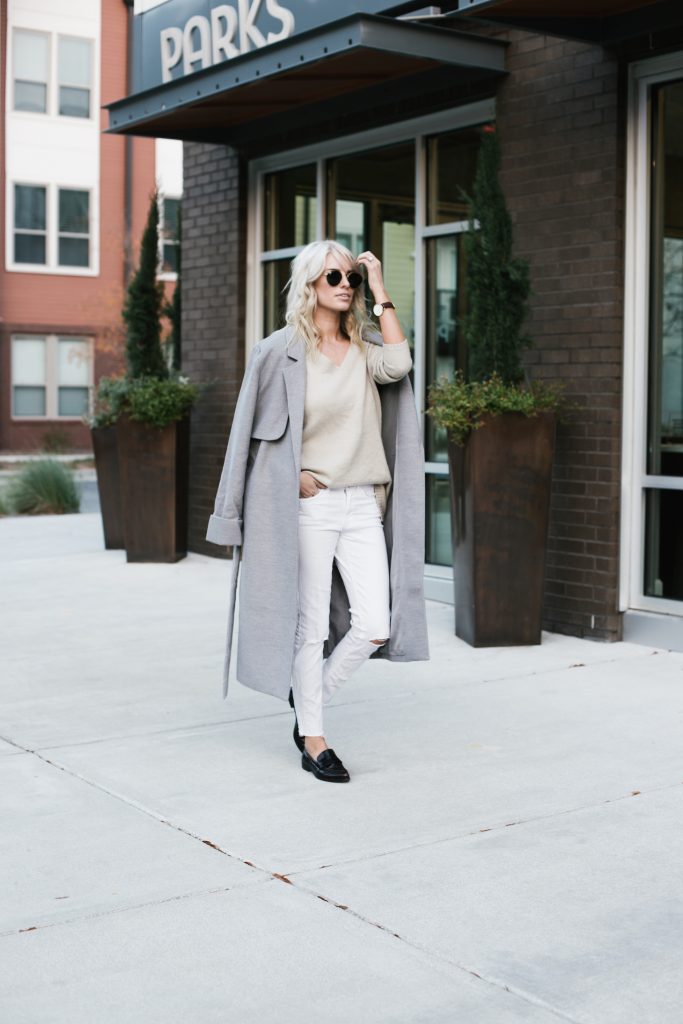 I love wearing neutrals-especially layering them. It's nice switching up where you wear your neutrals so that you don't feel like you're stuck in a routine. For example, I switched up my favorite tan coat, with this grey one. Then I wore a tan sweater and white jeans, instead of black, to keep the same color scheme.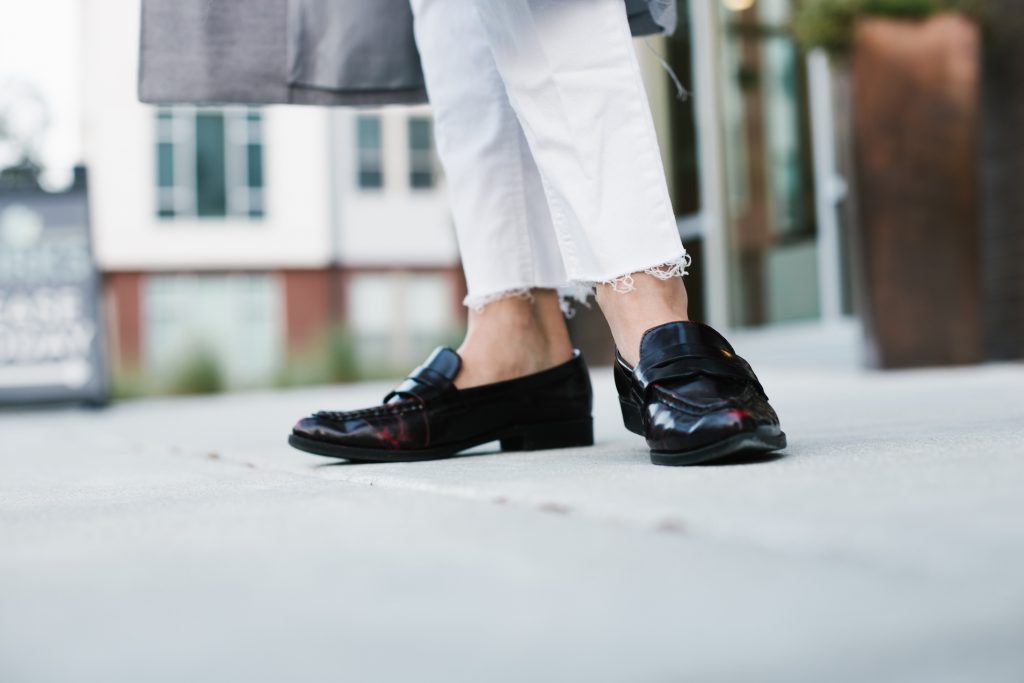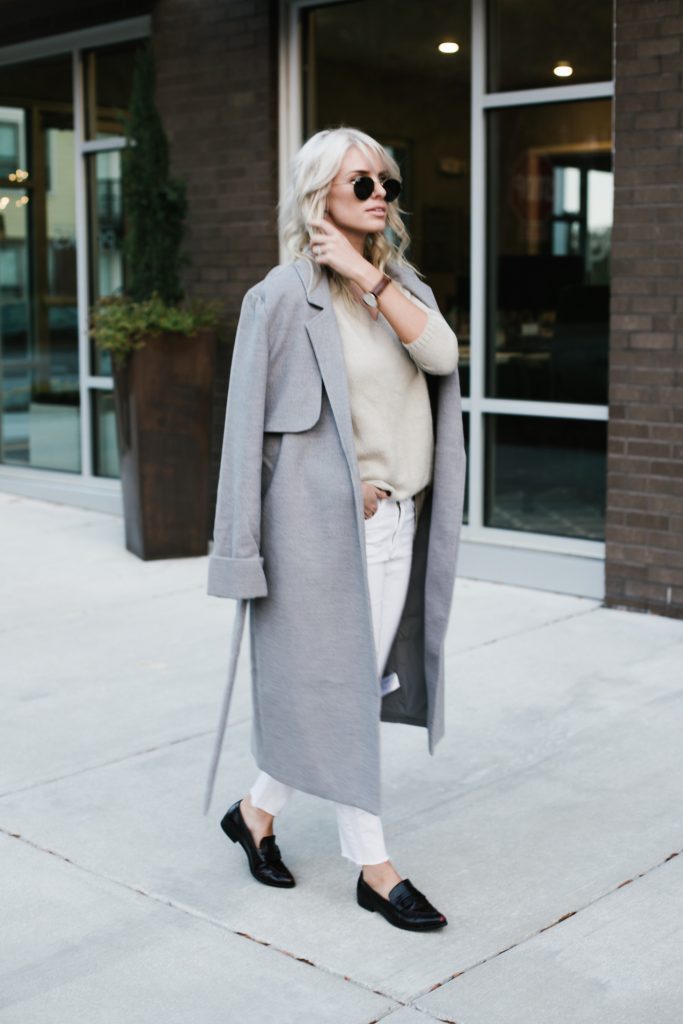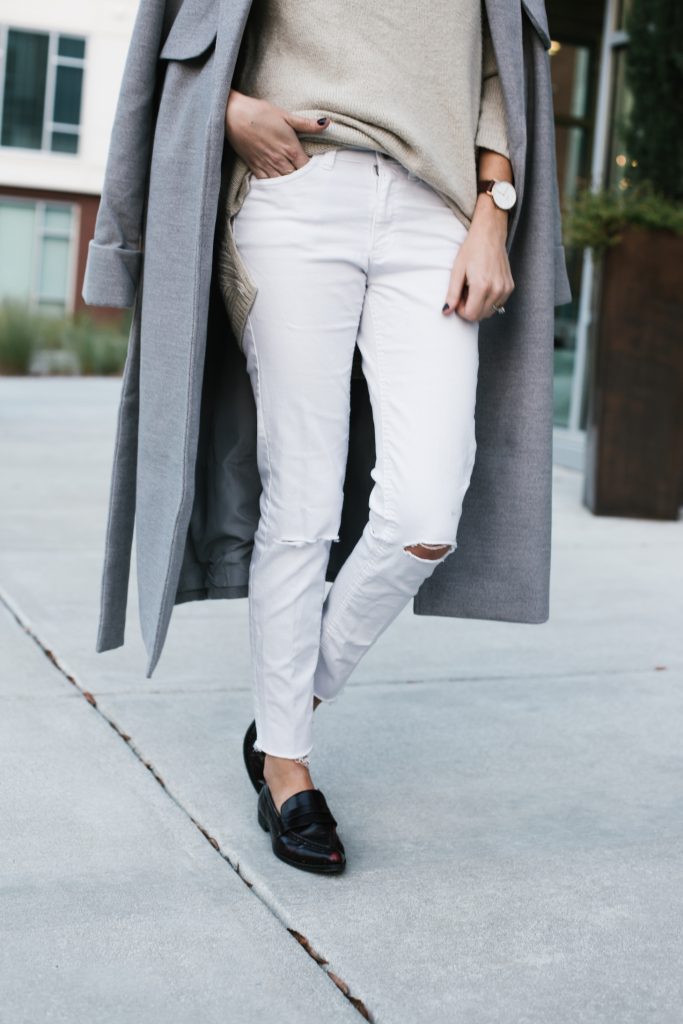 I got these brown, pointed loafers last year at Target, but I found a similar (much higher quality) pair here though 🙂
Neutrals
It's crazy that it's already Dec. 1st! We close on our house on the 8th and won't be moving into our new place until the 20th. Even though we won't be decorating for Christmas this year, I just know it'll be worth it! Plus, that gives me more time to visit my family and help them decorate!
Hope you guys are enjoying the holiday festivities thus far!
---
---