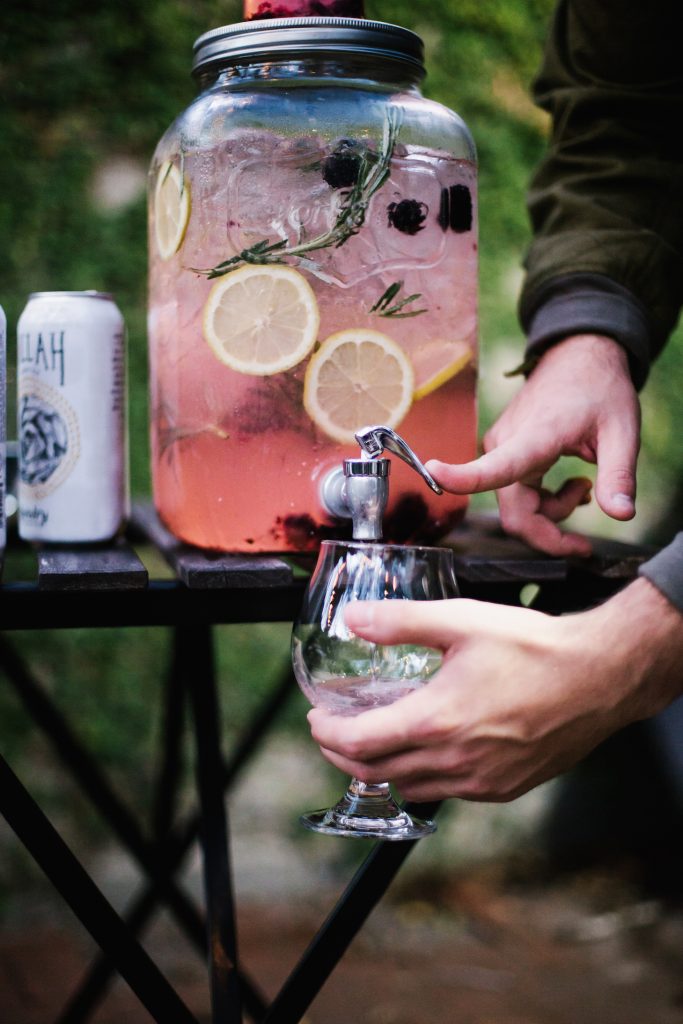 I still can't believe we live in downtown Charleston now and I've got to say..I love the city life!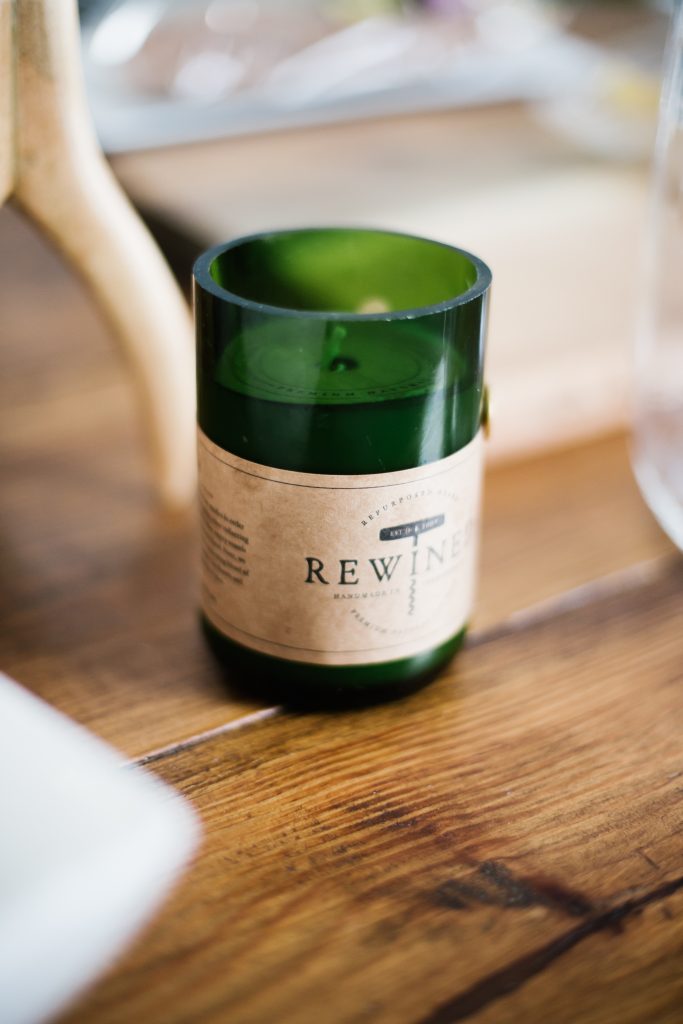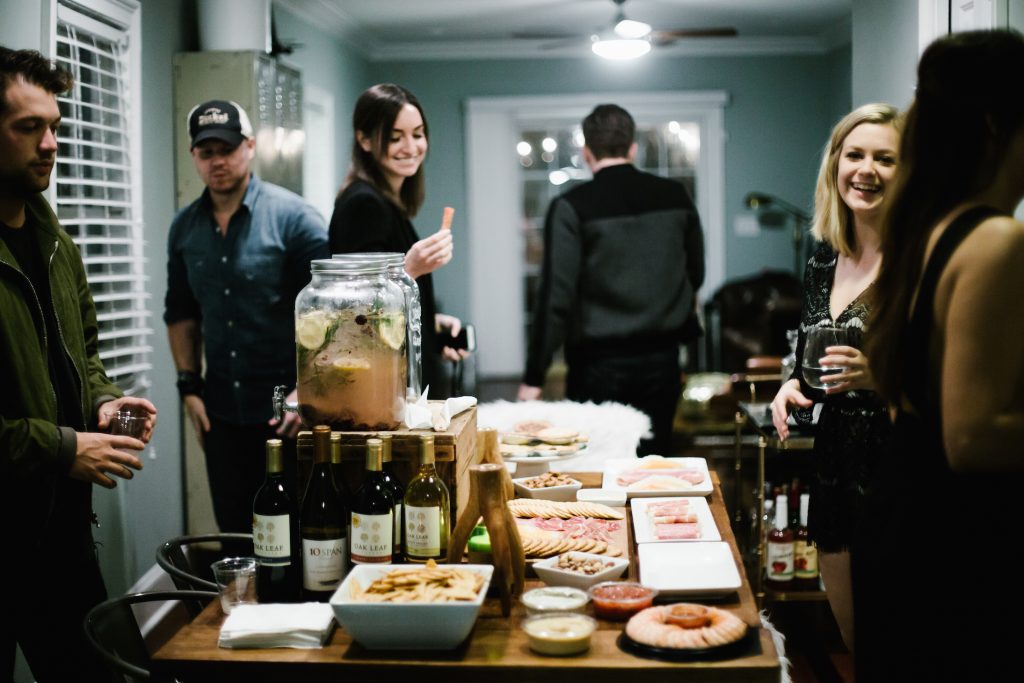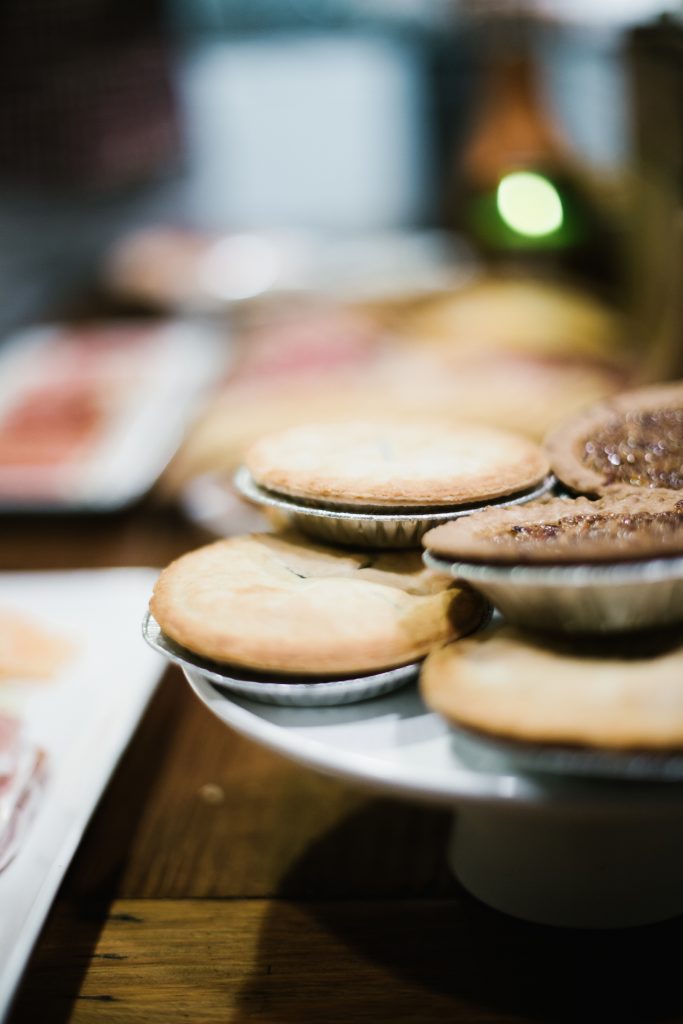 It didn't take us long to settle in. Because of the size, this place has the easiest upkeep. I love having people over and now it's easier to prepare and cleanup for guest 🙂
Thanks to my good looking best buds for making candid shots look like paid advertisement haha Some of my favorite Charleston local vendors, Revelry Brewery and Rewinded, were so sweet to give me a few housewarming gifts and it was a perfect way to welcome me into the city!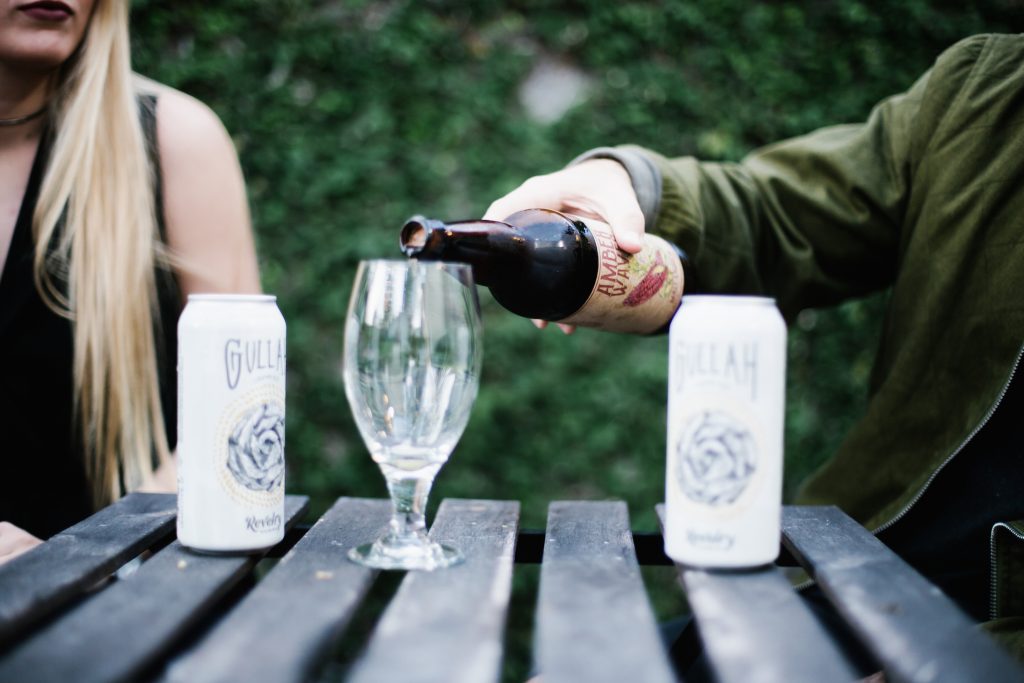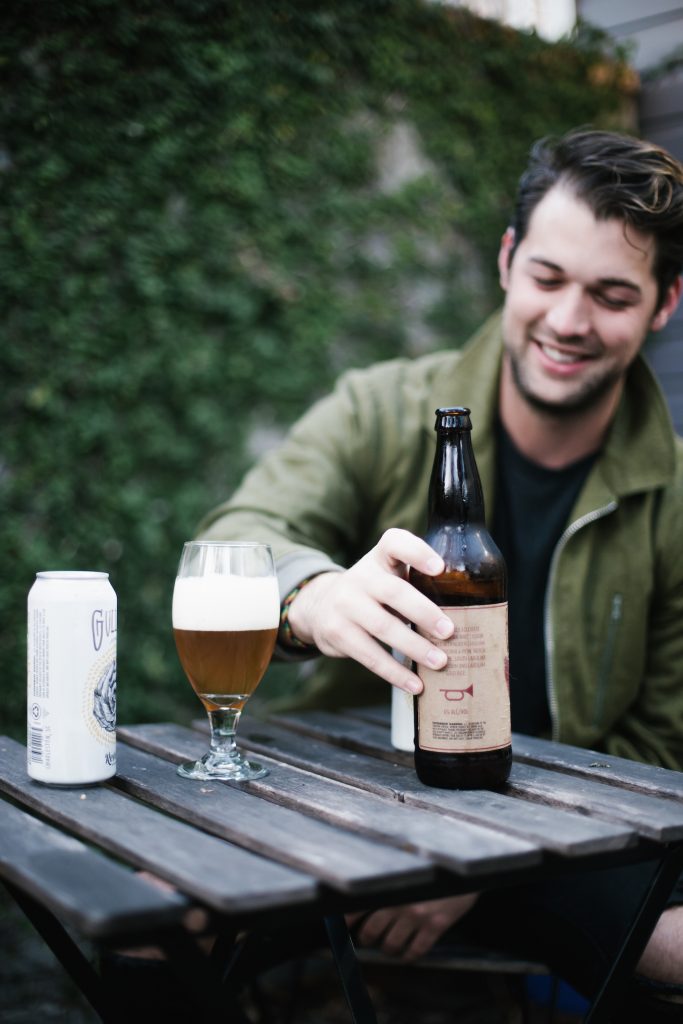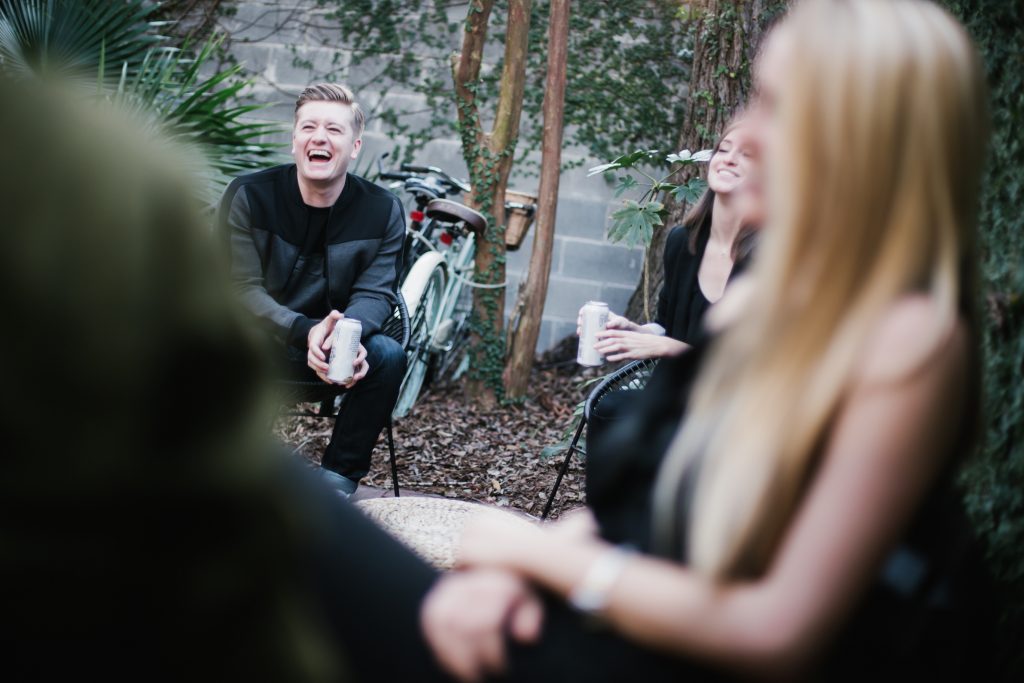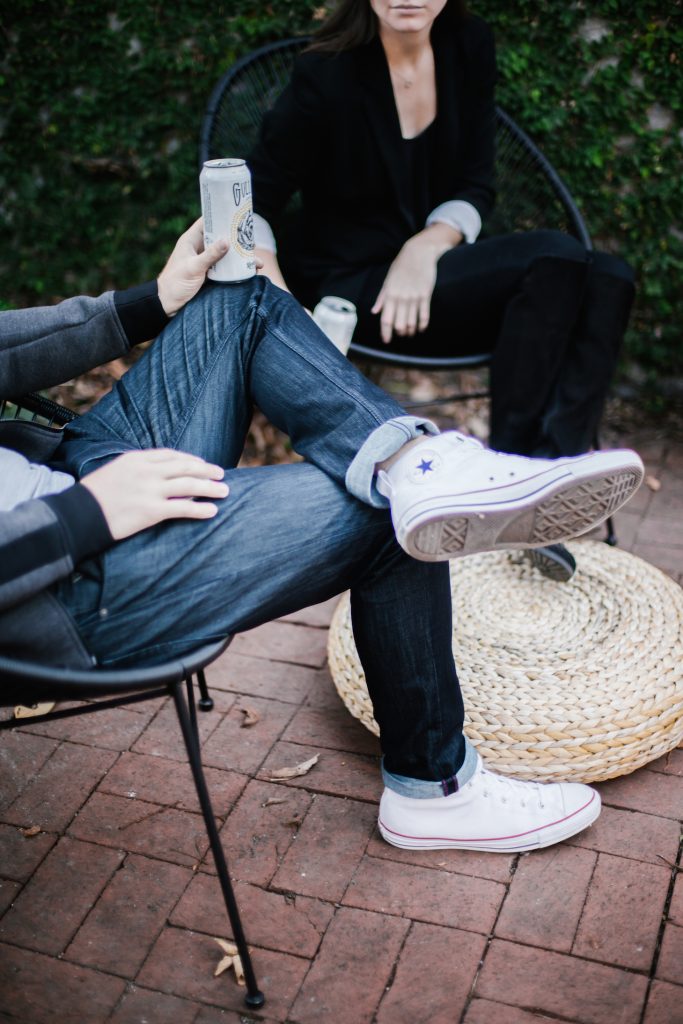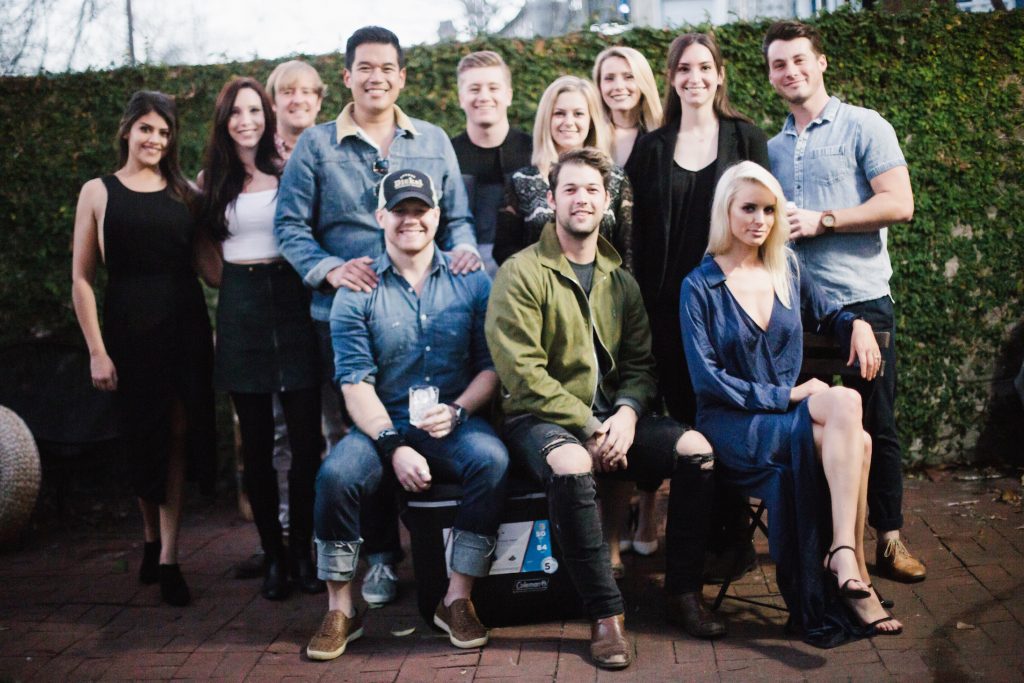 I can't get over how much I love this city and the people who live here! I've been saying lately that I only meet people through referrals (joking!! haha), but when you have gotten so attached to good people, it's hard not to fall in love with the people they know and introduce you with! Let's just say our weekly brunches have now expanded to almost 20 people!!!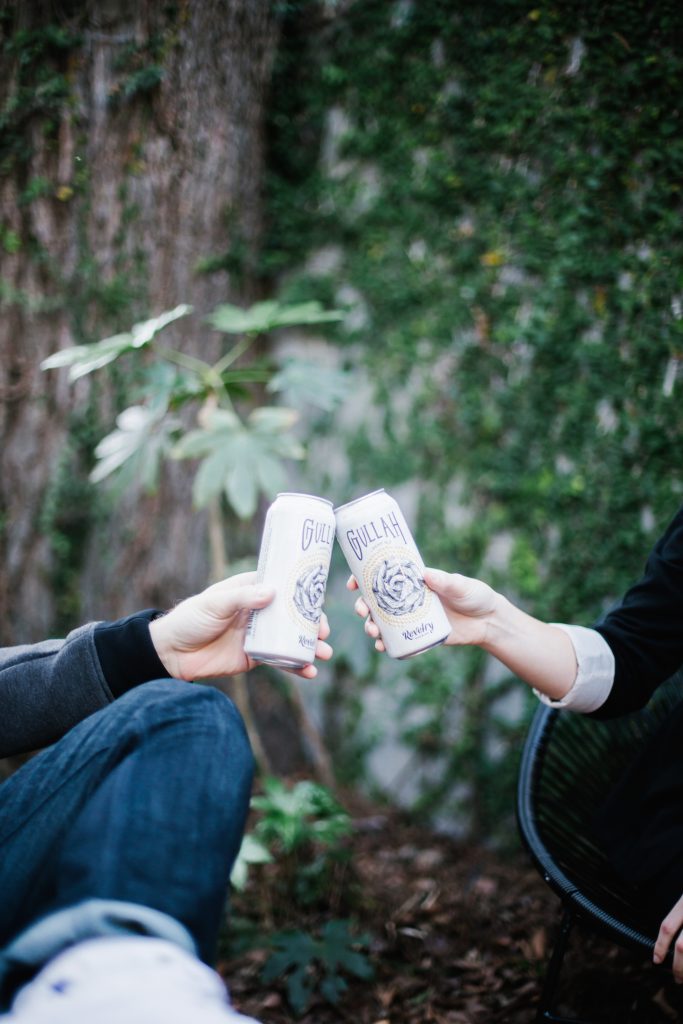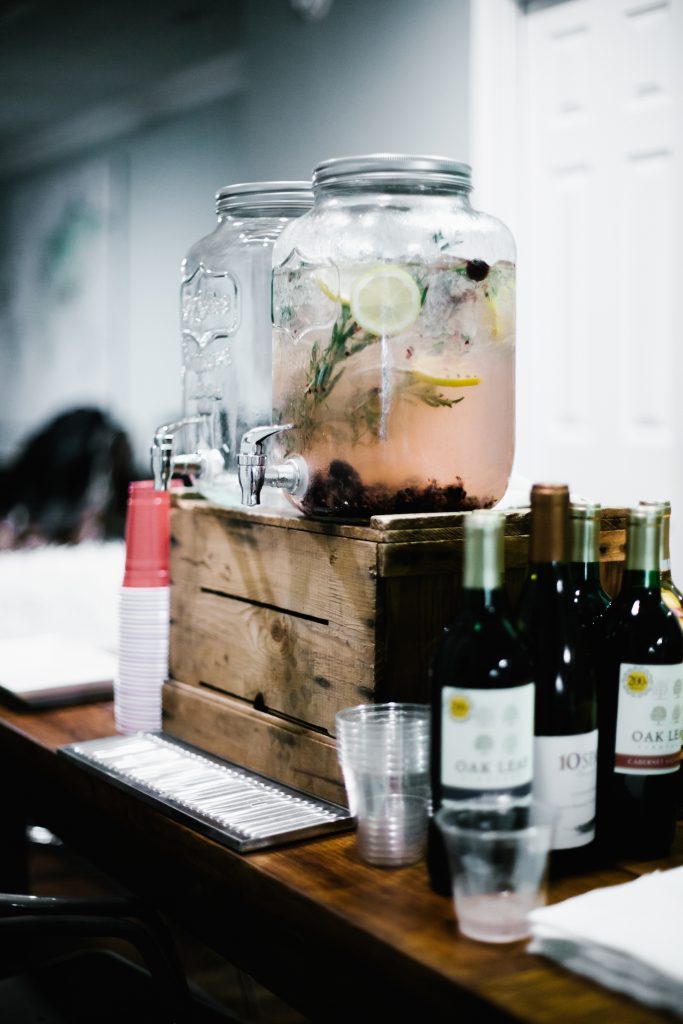 I can't thank our friend Miguel, from Holy City Hand Craft, enough for making these delicious cocktails (the other one was empty at the time haha, but it was an awesome Pomegranate Champagne spritzer!)
Our favorite recipe from the night was the Rosemary Lemon and Gin..
[ 1 bottle of Champagne, 1 handle of Gin, 3 Juices of lemon, muddled blackberries, 1 whole bottle of simple syrup, 1 cup of club soda, Rosemary sprigs, blackberries and lemon for garnish ]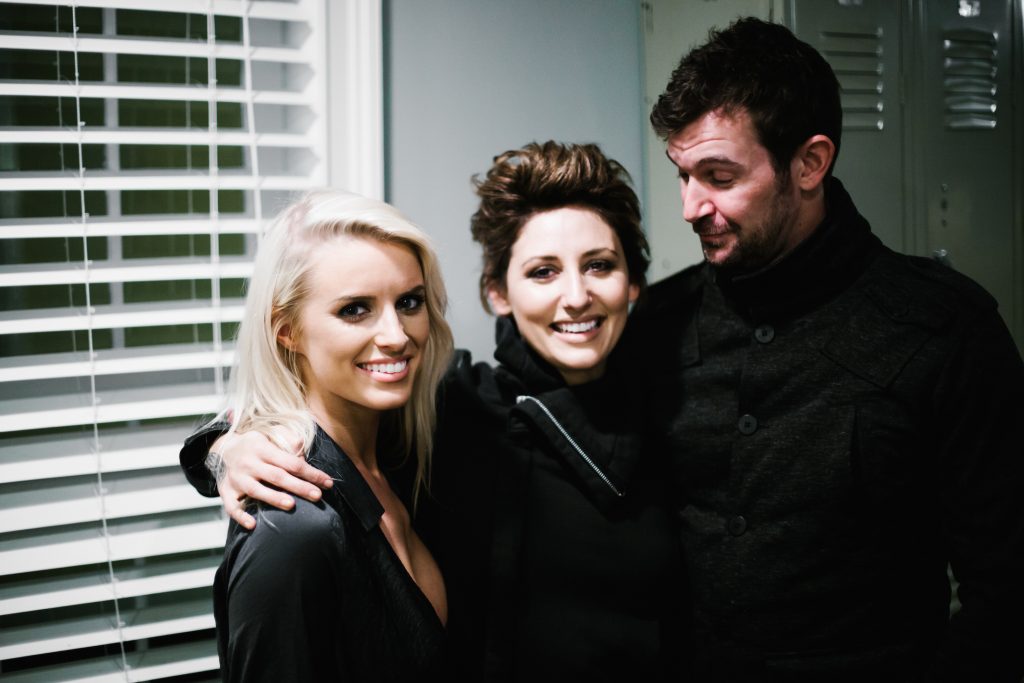 GoodNESS my friends are gorgeous!! (Meet above.. My other half for killing wedding makeup and hair Ashley from Ash and Co and her badass husband Jeremy. Below.. model Amanda and Macaulay Culkin's hotter look-a-like McBryde)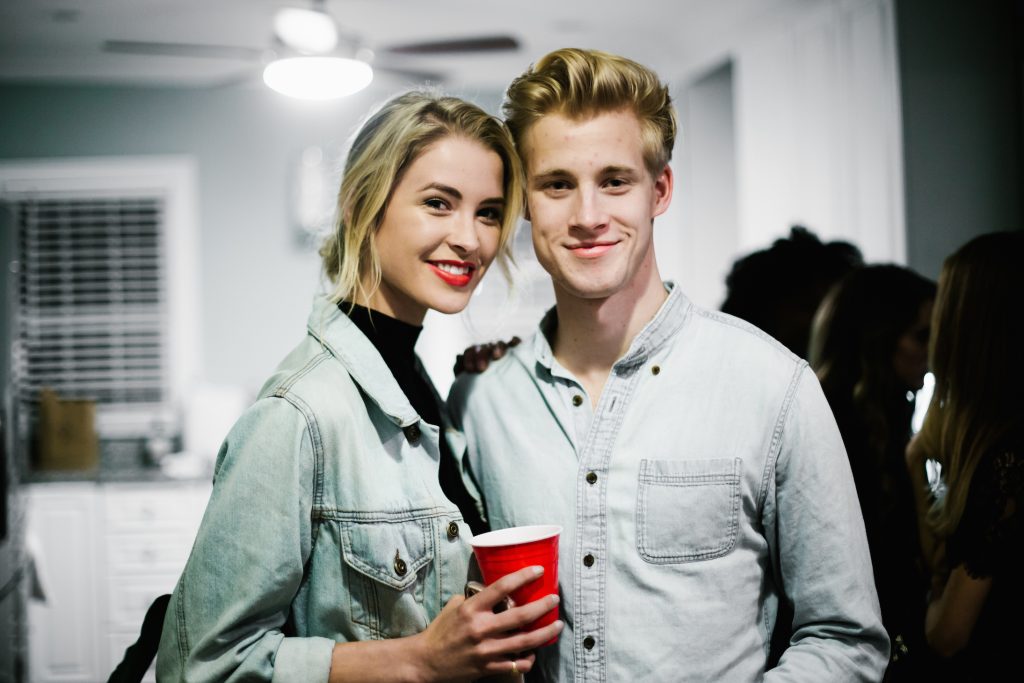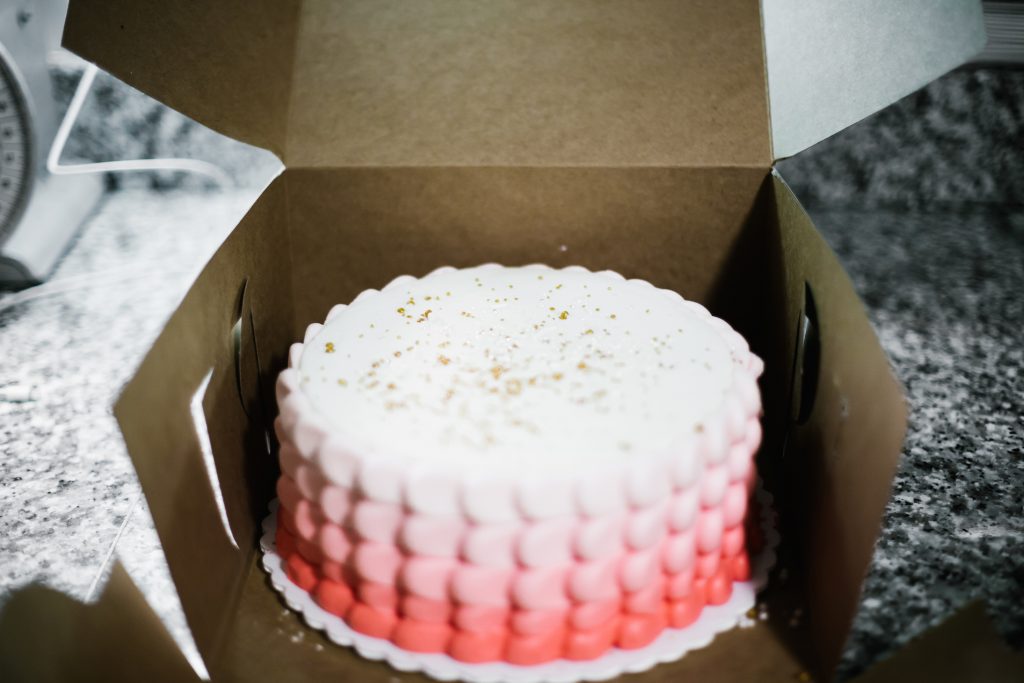 I've never been surprised with a cake you guys!! Normally I just buy stuff on my own for myself lol This was such a big surprise and so thoughtful of my friends Anna and Nico!! How cute is it?!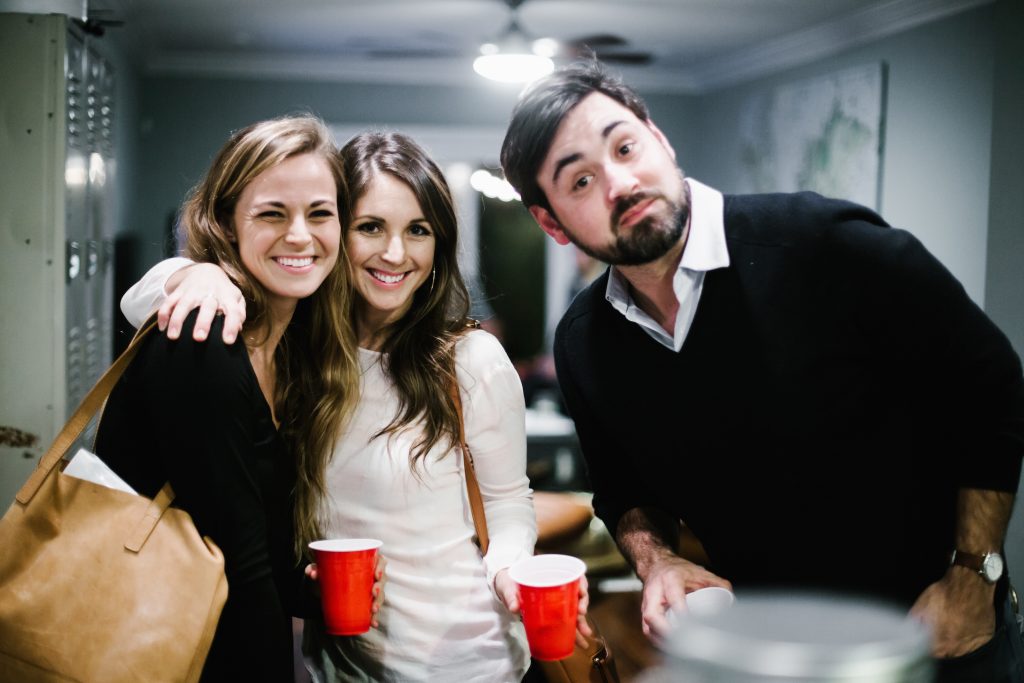 Meet these adorable ladies Candice from Ohh! Events , Tim Will's wife Sarah and Brandon Lata. Both awesome wedding photographers 😉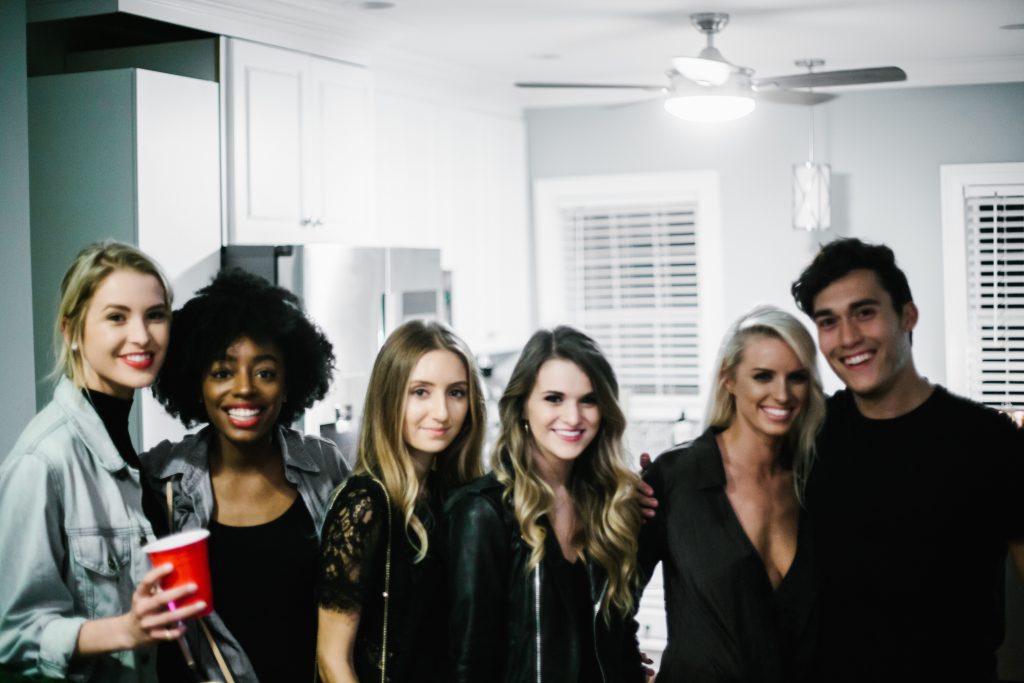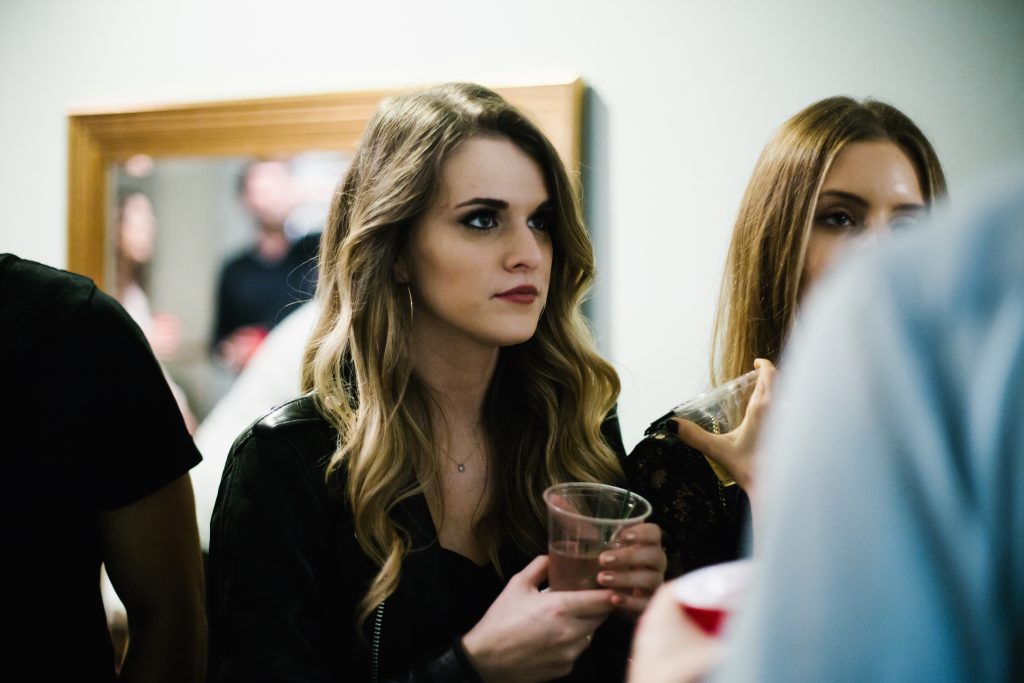 Thank you all for coming out and celebrating our new house with us! We're so excited to be here and looking forward to all the good times together. Love you family 🙂