70's Hippie
Got the Practical Magic soundtrack on, getting stuff done and feeling like a boss. Don't you just love those days? They come few and far in between for me, but I take advantage of them when they do!
I've come to realize that I feel and look my best when I do the "posh" look ;P Something about wearing these big, obnoxious sunglasses make me feel like any look I wear can look chic. I've tried to be the cool chick with the ray-bans, but it's actually much more work for me to do. (That probably doesn't make sense at all, but do I ever really make any sense?)
---
---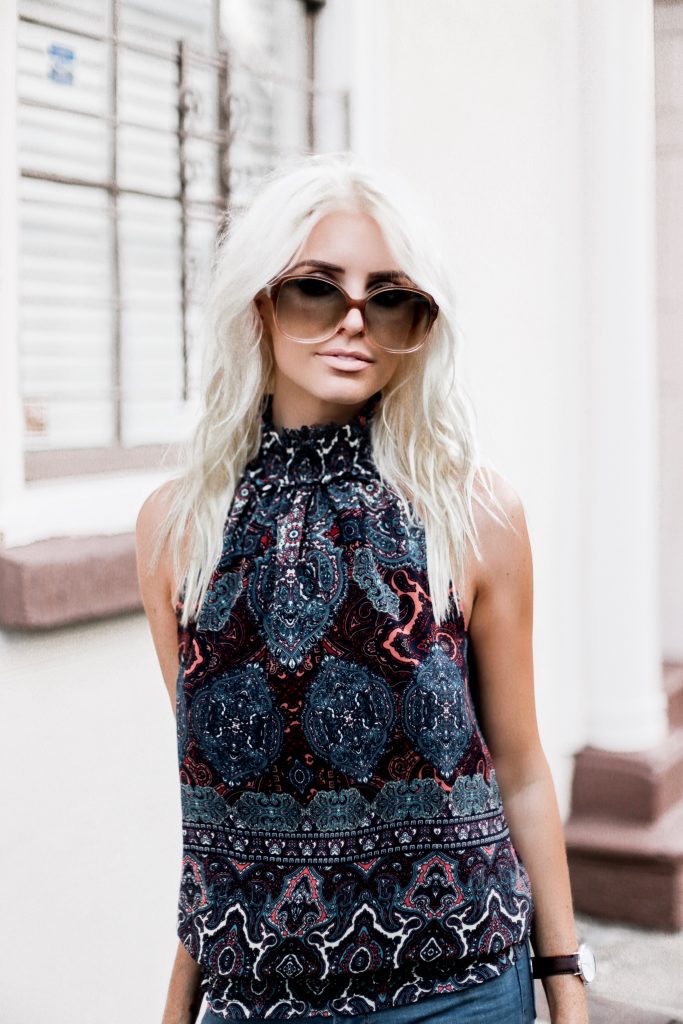 How about this high neck, halter top though?! I never usually like smock hems or exposing my arms (I guess the middle part helped me overcome that fear? haha).
And of course, I'm wearing my go to high-rise, ankle jeans. These are my absolute favorite. I got them last year and they were only $40! And they say you have to spend $$$ on a good pair of jeans..