Tim Burton Style
velour maxi dress // pinstripe oversized blazer // oval sunglasses (only $10!)
I notice that I always take risks during this time of year, because I can always say it's for Halloween! That makes sense right? Sometimes those outfits work, sometimes they don't, but you'll never know until you try!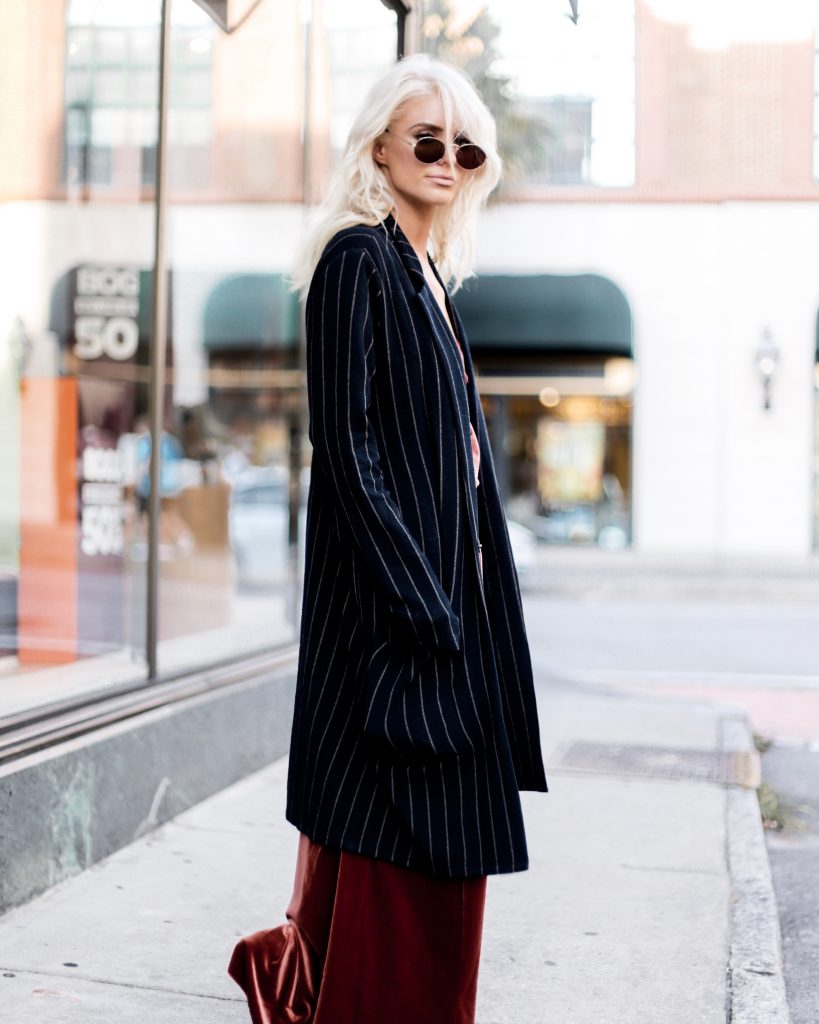 I love this rust, velvet maxi. It just screams Fall. I wanted to pair it with something that toned it down a little so I didn't stick out on the streets. This navy pinstripe coat was the perfect combo. And because it's a cotton blend fabric, it's a lot cooler to wear than a blazer.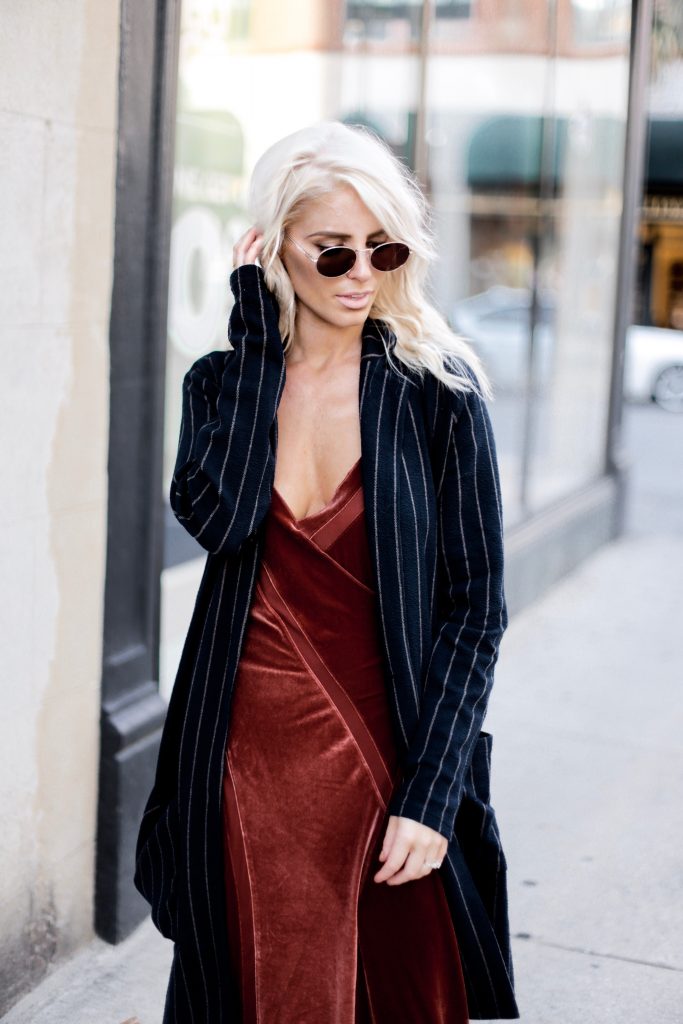 What do you think?! Would you think to pair these two pieces together? Would you wear them out?